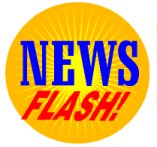 -------------------------------------------------------------------------------------------------------------------------------------
Explorex welcomes a new sponsor: thank you DUDEK


-------------------------------------------------------------------------------------------------------------------------------------
IN PRODUCTION NOW: PARACINDERELLA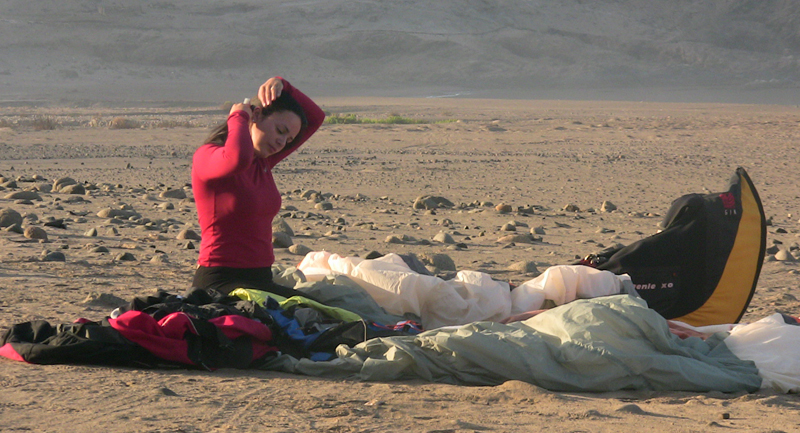 Danuza Bueno on set of PARACINDERELLA in Pisagua, North of Iquique, Chile
-------------------------------------------------------------------------------------------------------------------------------------
SACRED FLIGHT is a film about Peter Chrzanowski's dream to re-visit and fly, in the Sierra Nevada De Santa Marta . This is an incredible mountain range, with peaks over 6000 metres high and only 30km from the Caribbean. The region is also inhabited by reclusive tribes of Kogi and Arhuaco natives. This is the ONLY true remaining "civilization" which saved its culture during the Spanish Conquest. A follow up / conclusion to JOURNEY TO THE HEART OF THE WORLD produced ten years earlier
-------------------------------------------------------------------------------------------------------------------------------------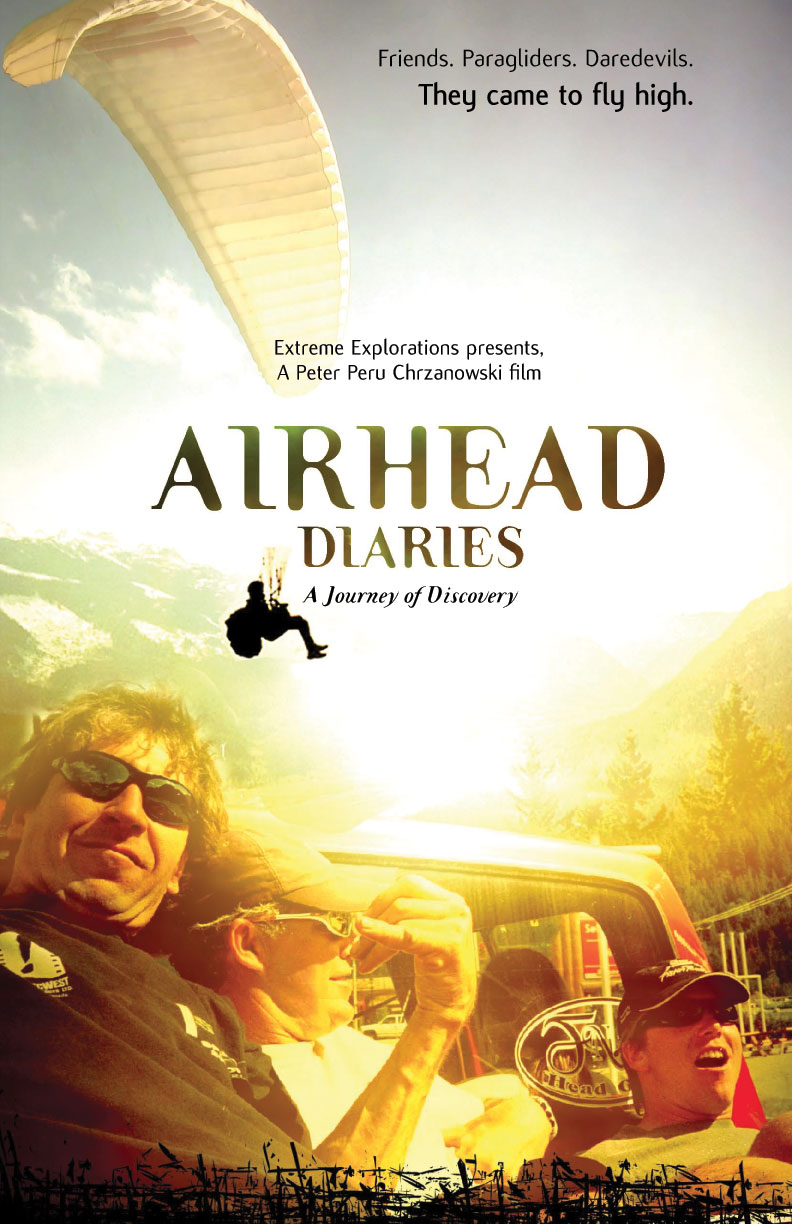 In production
Read more at http://www.breadandbutter.me.uk/news49.htm
-------------------------------------------------------------------------------------------------------------------------------------
Buy Peter's Films Online Now!
Credit Card Payments
Major credit cards accepted with payments via PayPal in U.S. Dollars, Canadian Dollars, Euros, Pounds Sterling, and Yen. These payments are fast, free, and secure!


The SPIRIT see videoclip: http://www.youtube.com/watch?v=uWOm39KXw0Q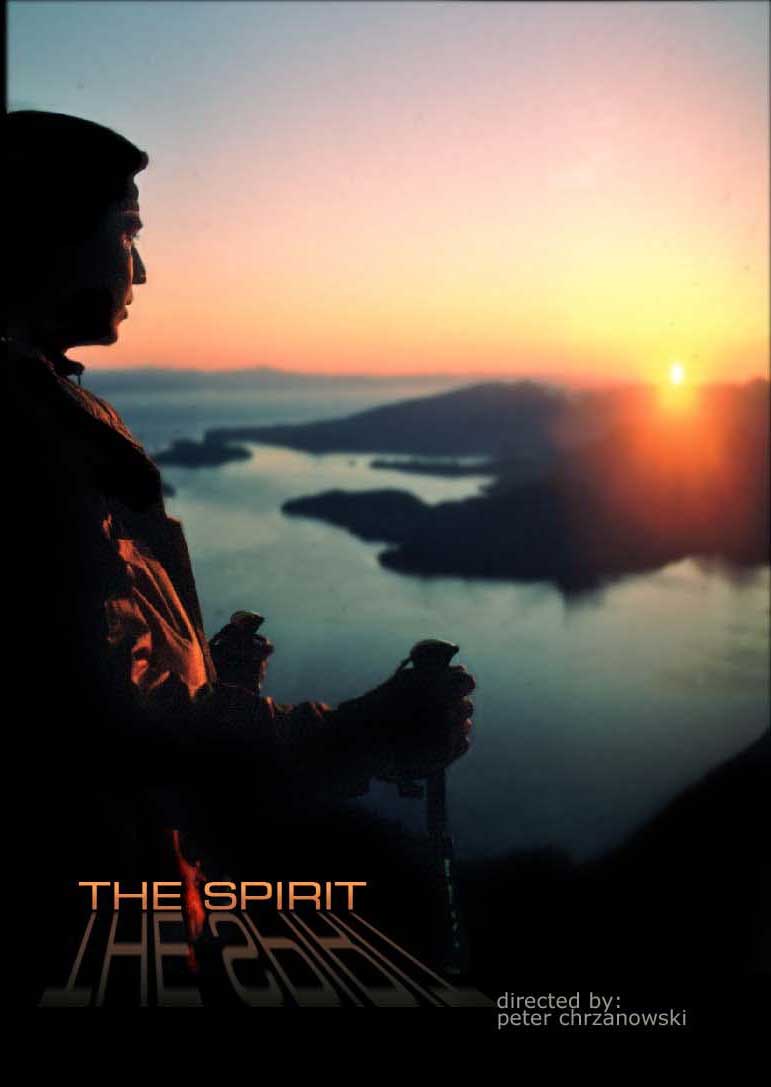 THE SPIRIT
Extreme skiing. It's not a sport. It's a way of life. Travel to mountains around the world and find out what makes extreme skiers tick.
Price 29.95 USD
-------------------------------------------------------------------------------------------------------------------------------------
GOLDENRUSH
Goldenrush is a documentary film spanning a three year time period. In this time, the town of Golden, British Columbia, is making a difficult transition from a resource based economy , being a logging/mill town, to becoming a full destination mountain/ski resort. Enjoy the politics, as well as spectacular powder and extreme skiing footage.

Price 29.95 USD
---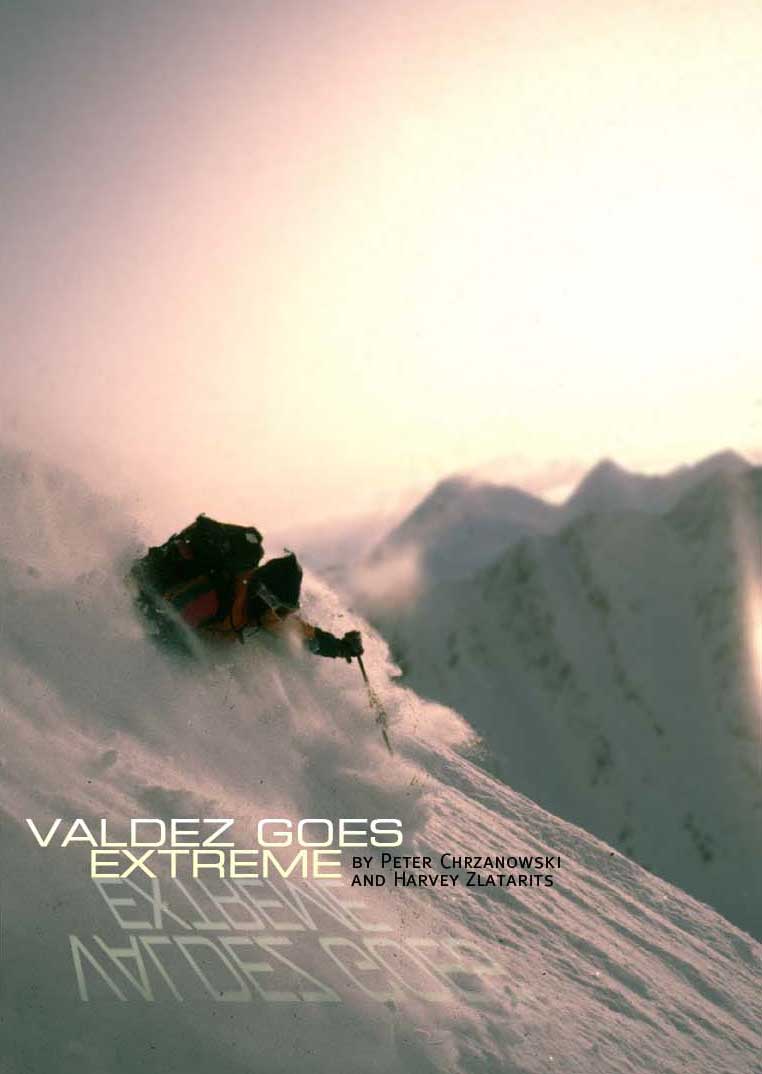 VALDEZ GOES EXTREME
Documents with action footage four years of extreme skiing and snowboarding contests and adventures held around Valdez Alaska. Stars Doug Coombs, Jim Conway, John Gute, Scott Kennett, Jim Conway 60 min.
Price 29.95 USD
---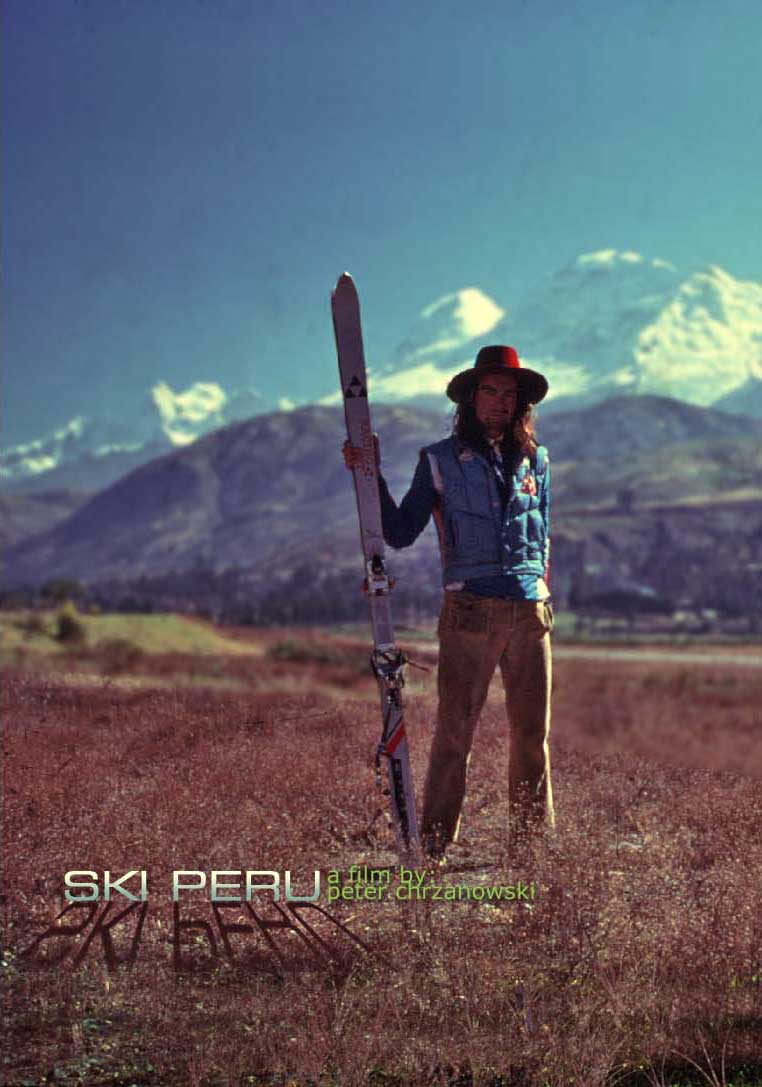 SKI PERU:
Rare footage documents historical Extreme Skiing descents off Mt Huascaran,Peru's highest peak. Starring Patrick Vallencant & Jean Marc Boivin. 26min.
Price 29.95 USD
---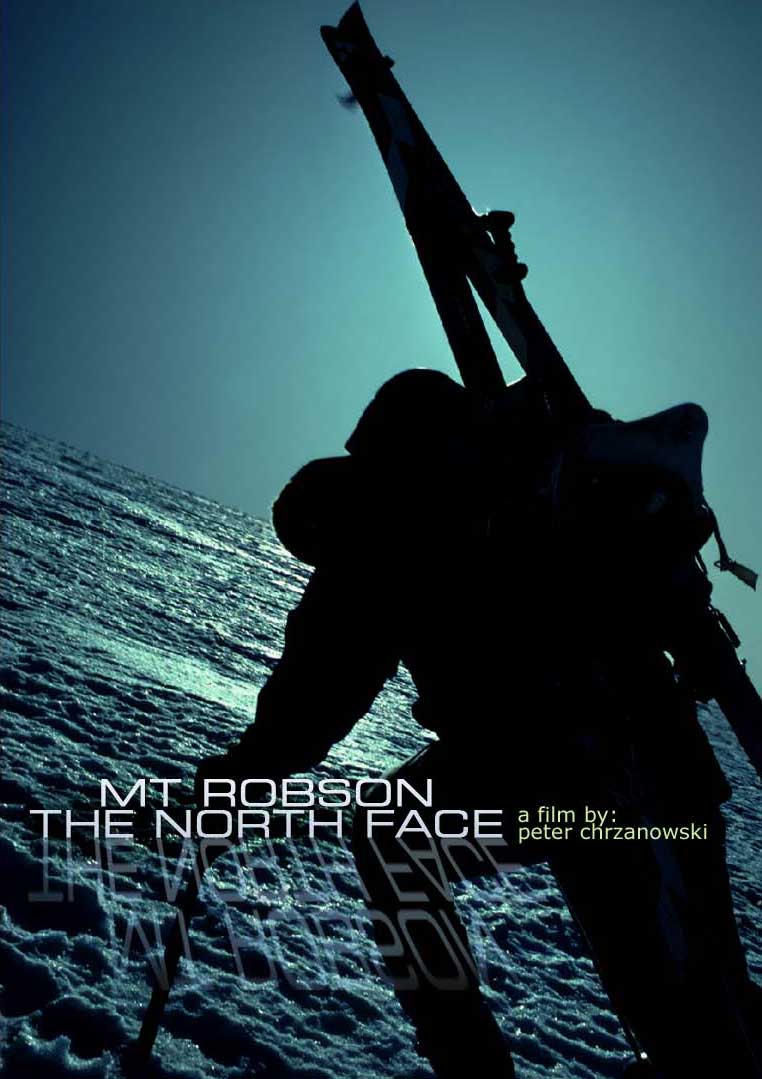 MT ROBSON, THE NORTH FACE:
Seven years of attempts by two BC men to be first to ski the highest peak in Canadian Rockies. Starring Scot Schmidt, Trevor Petersen, Eric Pehota.50 min.
Price 29.95 USD
-------------------------------------------------------------------------------------------------------------------------------------
MT WADDINGTON NOW:
B.C. Adventurers set out to ski the highest peak in B.C., Mt Waddington. Also includes rare 1930's footage from Mondays pioneering exploits. Starring Trevor Petersen in his first cameo appearance. 26min.
Price 29.95 USD
-------------------------------------------------------------------------------------------------------------------------------------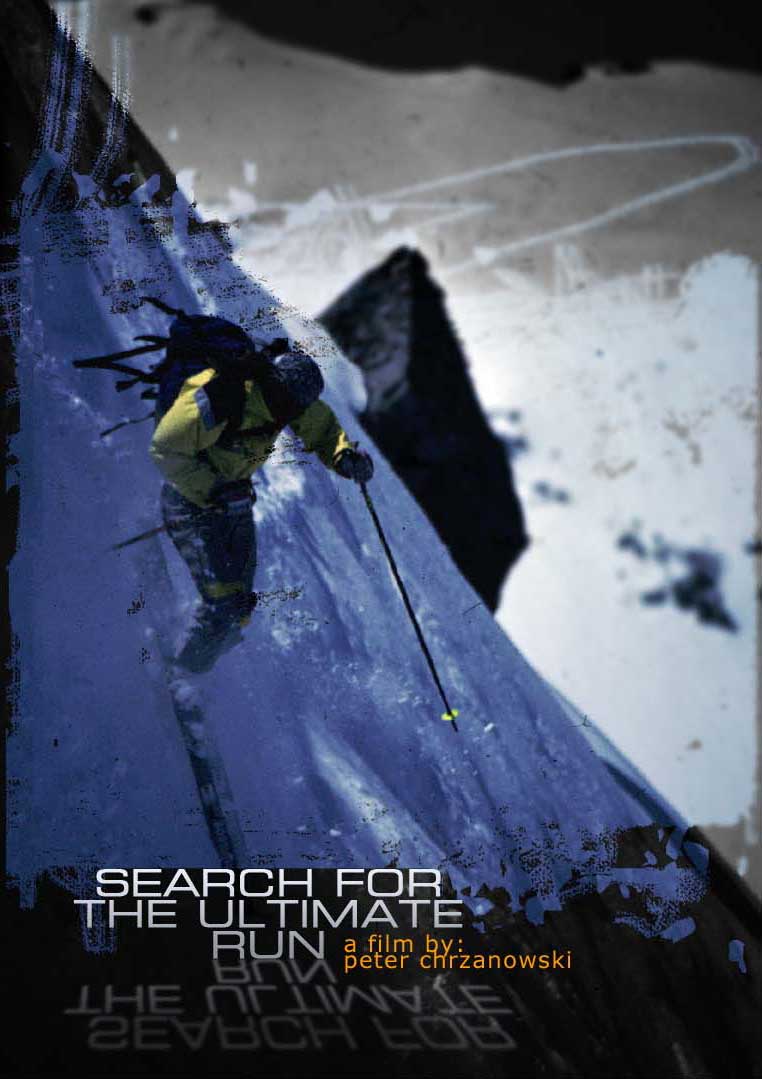 SEARCH FOR THE ULTIMATE RUN:
Eight renegades ski their way through 8 of the finest ski resorts in North America and Popocatepetl Volcano in Mexico. Shot at Whistler, Snowbird, Taos, Kirkwood and other backcountry locations. 26 min. color.
Price 29.95 USD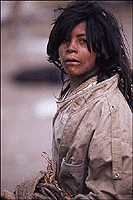 JOURNEY TO THE HEART OF THE WORLD
Follow a group of adventurers on another of Peter's epic expeditions to the exotic mountains of The Sierra Nevada De Santa Marta in Colombia South America. Here a rag tag group of adventurers embark to climb and ski Colombia's highest Mountains. But first they must negociate some of the world's biggest jungles in the most diversified flaura and fauna in the world. This is stuff that adventures are made of ! The climbers encounter the reclusive tribes of Kogi's and Arhuaco's , cultures that go back 1500 years and well before the Inca's. The reclusive Kogis take a liking to the foreigners and invite the team to camp in their villages, hence they become the ONLY foreigners to venture this high. It is a spiritual journey and one that Chrzanowski dreamed of since he read about it in a 1970 issue of National Geographic.
Price 29.95 USD
Coming soon on DVD

NORTHERN RAGE:
A ripping, spectacular snowboard\skateboard epic. Set to hot & hard tunes by DOA, spine curdling skateboarding shot at all over North America in and out of bounds. Starring Sean Johnson, John Griber, Greta Gaines . 30 min.

CRUISIN' WITHOUT BRUISIN':
An odyssey of action and adventure with instructional segments from Whistler/Blackcomb. Filmed in British Columbia & Alaska. 90 min.

TELEMARK ONE :
Shot in Sweden, France, Italy, Canada, Yukon, Alaska and Whistler B.C. Discover backcountry, powder, moguls, racing and resort skiing. Adventure & instruction taught by the pros and entertained by the world's best freeheel skiers. 60min.


INTO THE POWDER
Learn how to ski Powder. For beginners to extreme skiing tips with Doug Coombs. Shot at Whistler/Blackcomb, Alaska and all over B.C. 90min

SUDDEN EXPOSURE:
Imagine 36 of North Americas best snowboarders competing in first ever extreme snowboard championships in Chugach Mountains of Alaska. Starring the best riders in the world. 55 min. color

REEL RADICAL:
Extreme skiing adventures set in spectacular Blackcomb BC, and backcountry locations. Starring Eric Pehota & Trevor Petersen with guest appearance by Sylvain Saudan. 33 min

THE WHITEOUT SERIES
is an entertaining action packed 8x30 MIN. TV series guaranteed to get you going. In addition to on and off piste skiing, telemarking and snowboarding we are also coached and instructed by some of the world's most qualified professionals with instructional segments for the beginner and advanced extremist. Filmed in mountain locations around the world, this series is a visual feast featuring majestic mountains, expert talent, unending & untracked powder, steep and deep terrain, current techniques, adventure and action. Don't miss it!

THE TRAVERSE" THE SKI TOUR FROM HELL " :
Follow five teams of telemark skiers, alpine touring enthusiasts and snowboarders on the first kind of ski mountaineering event held in North America. It's a true predecessor of a winter version of the Eco Challenge.Teams of five people were teamed up together into groups and started on a race spanning the incredible backcountry of the Pemberton Icecap behind Whistler. Follow the incredible event as the documentary turns into an epic adventure of several rescues , comedy as well as breathtaking beauty as the teams negociate an 85 km long course skiing over mountains, valleys and glaciers with our intrepid leader, Peter Peru as the lead organizer.

SKI PERU, " A CLASSIC "
Is Chrzanowski's first film and the documentary that heralded his entry into extreme skiing . Picture this, an inexperienced group from Eastern Canada embarks on climbing and skiing Huascaran, 7000+metre, Peru's highest Mountain for the first time. Peter is 21 years old and together with friend Peter Robson they organize an expedition with documentary filmmakers from New Brunswick as well as UNB, the local university. Their dream is to mimic the exploits of famed extreme skiers such as Sylvain Saudan and Patrick Vallencant. Then, unexpectedly, up on the mountain, they actually meet up with Vallencant and Jean Marc Boivin (both since deceeased) at 6000 metres. They continue together and the outcome is breathless as well as the epic ski footage taken by Vallencant himself from the summit.